Two Daytona State College Students Named to 2022 All-Florida Academic Team
DAYTONA BEACH, FLA. (March 24, 2022) – Two Daytona State College students have earned spots on the 2022 All-Florida Academic Team announced by the Florida College System. The award recognizes outstanding students who are enrolled in associate degree or certificate programs for their academic achievement, leadership and service to the community. Representing Daytona State are Jessica Boatman and Venerina Costanza.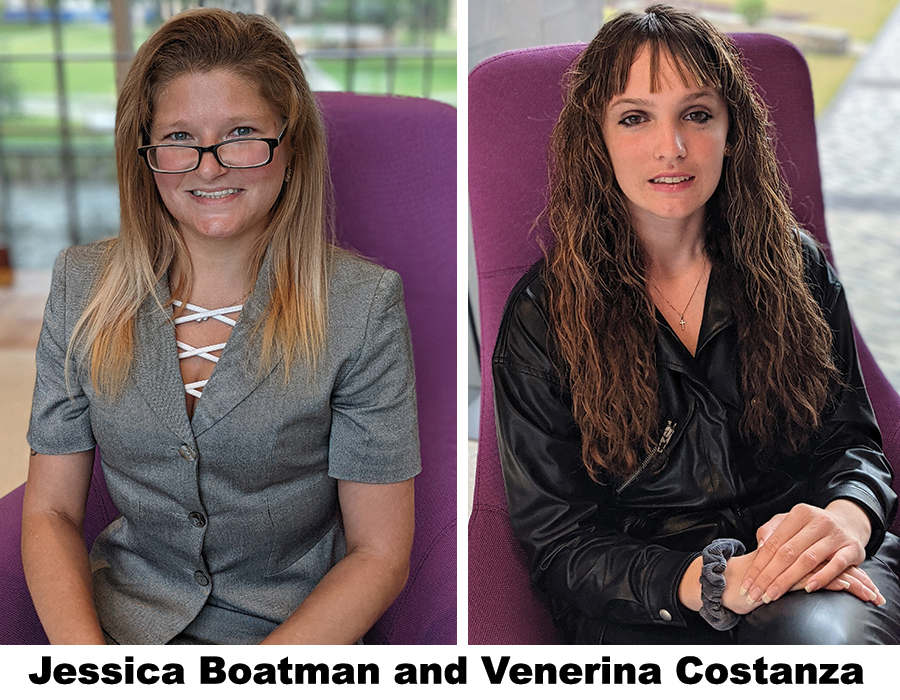 Students are nominated by their respective colleges through the All-USA Academic Team competition sponsored by Phi Theta Kappa (PTK) International Honor Society. To be eligible, a student must be enrolled in a minimum of six semester credit hours of associate degree, college-level coursework at the time of nomination. They must also hold a minimum 3.50 grade point average on all college-level coursework completed in the last five years and be on track to earn an associate or bachelor's degree.
Costanza is currently dual enrolled, and will graduate in May 2022 with the Associate of Arts degree from Daytona State while simultaneously graduating from high school. She will continue her education via the UCF Direct Connect program at DSC, and her long-term goals include attending medical school and becoming a doctor. She is currently a DSC Student Government Association Senator and Secretary of the Mu Rho Chapter of PTK. Costanza has given back to the community by packing and distributing food baskets during the Volusia Basket Brigade, and volunteers for on-campus events including the PTK Honors in Action Day of Joy.
Boatman describes her academic journey at DSC as an unexpected blessing in her life. She is pursuing an A.S. in Digital and Interactive Media Production and anticipates graduating in May 2023. She will continue her education with an A.A. degree and enjoys being immersed in the college experience, actively participating in events and organizations. Current responsibilities include holding positions as PTK Vice President, Managing Editor of the "Aeolus" literary magazine, and Treasurer for the Falcon Dance Club. As someone who has experienced homelessness and hopelessness, she leans on her inner strength and encourages others to further their education, even if they think that they can't do it or that they don't belong in college.
These exceptional students will be recognized at a celebratory lunch and recognition event on Friday, April 1, 2022, in Orlando. The academic accomplishments of these recipients reflect the College's high-quality educational programs and meaningful leadership opportunities for students.
###