Falcon HOPE Center
Our mission is to prepare, empower, and support a diverse student population in achieving their educational, professional, and personal goals.
Support Provided
Falcon Fuel Grab & Go Food Pantry - free light snacks and small nonperishable food items for currently enrolled students.
Emergency Transportation - temporary emergency bus passes are available for currently enrolled DSC student that have an emergency need for transportation to campus.
Emergency Shelter Resources
Computer Lab with free printing
Professional Clothing Closet - for students who want to achieve a professional image for job interviews and employment.
Laundry Vouchers
School Supplies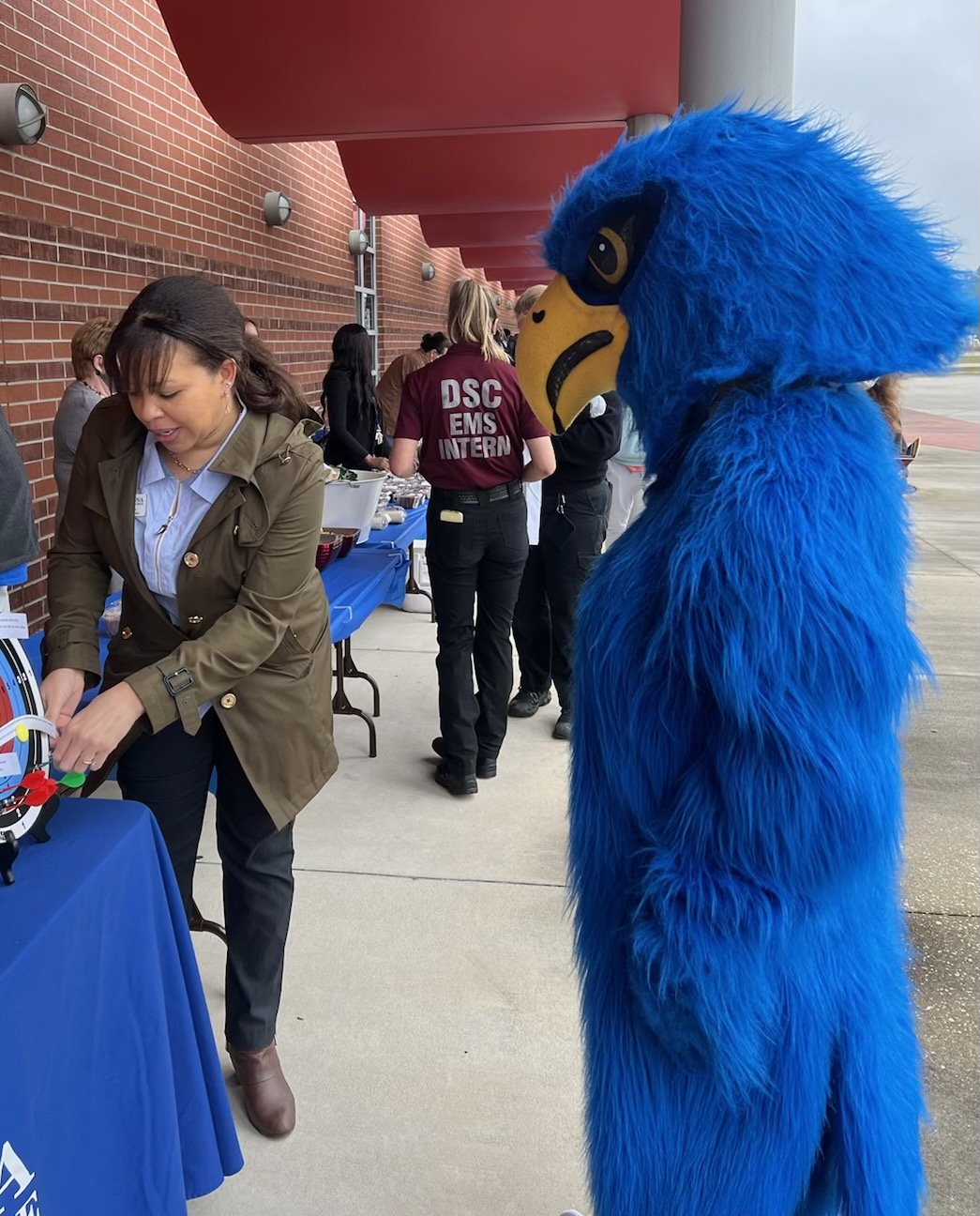 DOJ-OVW Grant
Daytona State College was awarded a $300,000 grant from the U.S. Department of Justice (DOJ) and the Office on Violence Against Women (OVW). This grant has provided funding for the establishment and continuation of efforts to create awareness and combat the issues of domestic violence, dating violence, sexual assault, stalking and cyberstalking. The Cultivating Awareness through Responsibility and Empowerment (CARE) committee, which consists of a team of college staff and community partners, was established as part of this grant to help meet mandatory requirements for training, awareness, and prevention and to coordinate access to community-based victim advocacy and services. Community partners include Volusia Rape Crisis Center, Family Life Center in Flagler County, the Office of the State Attorney 7th Judicial Court, and Daytona Beach Police Department.
Falcon HOPE Center
Office Hours
Monday - Friday: 8 a.m. - 5 p.m.
Have you found what you're looking for? If not, here are some more helpful pages: