It's never too early to start thinking about college!
Daytona State College offers a Dual Enrollment program that can help you get a head start on your college education while still in high school, no matter where you choose to pursue your higher education upon graduation. Through Dual Enrollment, you can begin your college studies by choosing one of several career oriented programs linked with programs offered at Daytona State College. For more information about dual enrollment, please review the information in the links below, and talk to your school counselor to begin the process.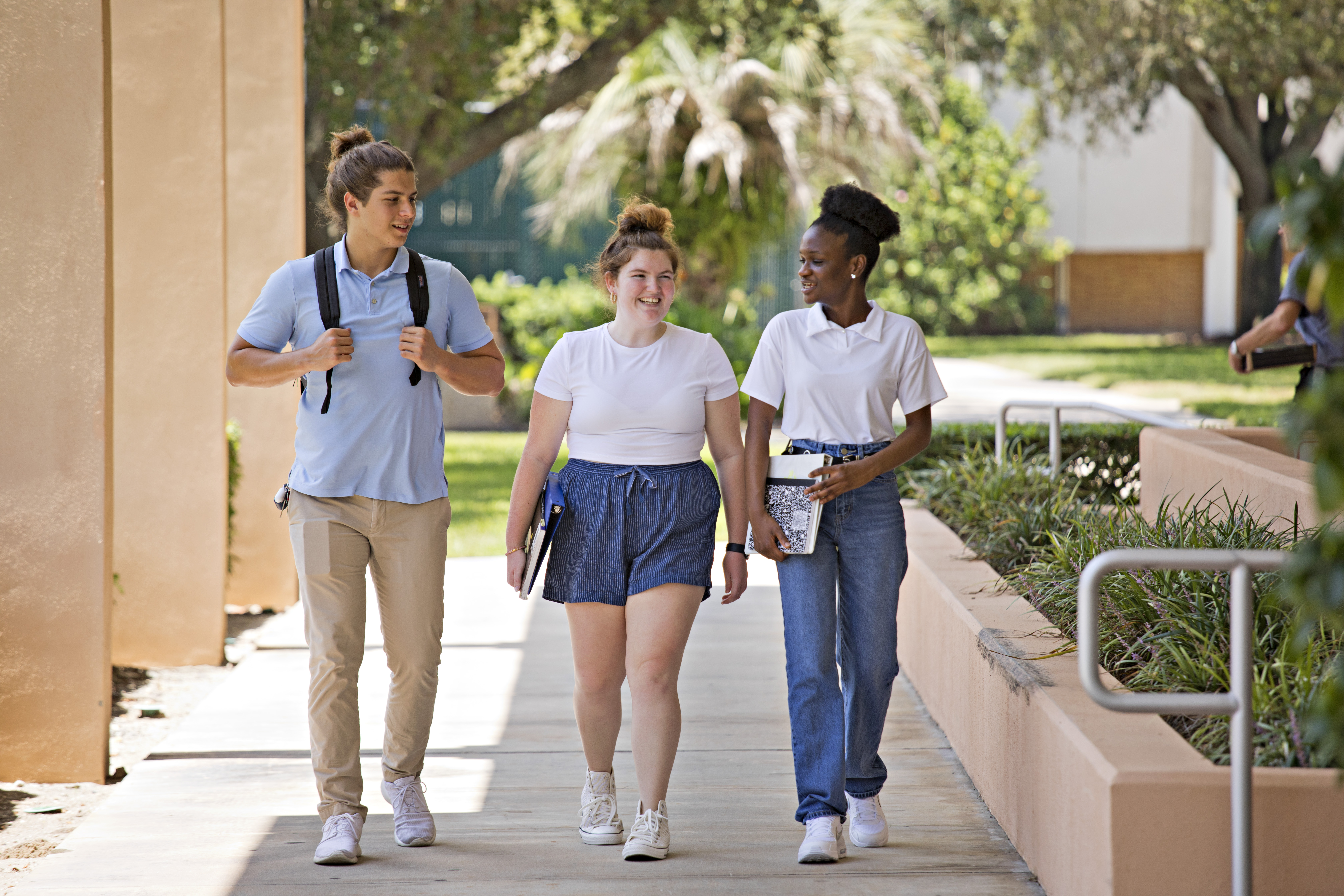 Important Dates
Spring 2022
Registration Begins: Oct. 28
Registration Deadline: Dec. 1*
Summer 2022
Registration Begins: March 31
Registration Deadline: May 4*
Fall 2022
Registration Begins: March 31
Registration Deadline: May 27*
* Students must complete their DSC admissions application, placement testing, and submit a signed dual enrollment form with courses selected for Full/A/B term courses by this date to be enrolled.
Eligible Private Schools
Central Christian Academy

Creative Pathways Preparatory Academy

Daytona Beach Christian Academy

Deland Preparatory Academy

Father Lopez Catholic High School

First Baptist Christian Academy

Florida Virtual School (FLVS)

Halifax Academy

Knights Christian Academy

Reign Academy

Riverbend Academy

Sunrise Academy

United Brethren in Christ (UBIC)

Warner Christian Academy

XCEED Preparatory Academy
Federal Privacy Laws Related to Dual Enrollment
If a student is attending a postsecondary institution – at any age – the rights under the Family Educational Rights and Privacy Act (FERPA) have transferred to the student. However, in a situation where a student is enrolled in both a middle or high school and a postsecondary institution, e.g. dual enrollment, the two schools may exchange information on that student. If the student is under 18, the parents still retain the rights under FERPA at the middle or high school and may inspect and review any records sent by the postsecondary institution to the middle or high school.
Office of Academic & Career Advising
Office Hours
Monday - Thursday: 8 a.m. - 6 p.m.
Friday: 8 a.m. - 5 p.m.