What is the Quanta-Honors College?
Daytona State's Quanta-Honors College is a learning community designed to offer an alternative to regular college classes for highly motivated students who value academic achievement and want the competitive advantage that an honors degree provides.
In Quanta-Honors, you will take many of your general education courses in learning community clusters. You'll still be able to take electives and pre-major courses outside Quanta-Honors. Each cluster is made up of two or three courses which are integrated around a theme. Recent themes have included "Monsters," "Radical Communities," "Plastic Paradise," "Myth and the Hero's Journey," and "Original Research Edition."
The classes are challenging, but you'll have a lot of support to make sure that you do well. You'll have three professors in the classroom every day, and dedicated tutors and librarians. You'll do much of your work in small groups and will have plenty of time to discuss, explore new ideas and apply these ideas to real-world problems.
By the Numbers
1983
The Quanta Program began in 1983 and became the Quanta-Honors College in 2015. Our students join a learning community tradition stretching back almost four decades.
70
Each fall, a new cohort of approximately seventy students begins its honors journey, sticking together through graduation four semesters later.
10+
Every Quanta-Honors faculty member has taught at Daytona State College for at least a decade, bringing years of experience and proven teaching strategies to each class meeting.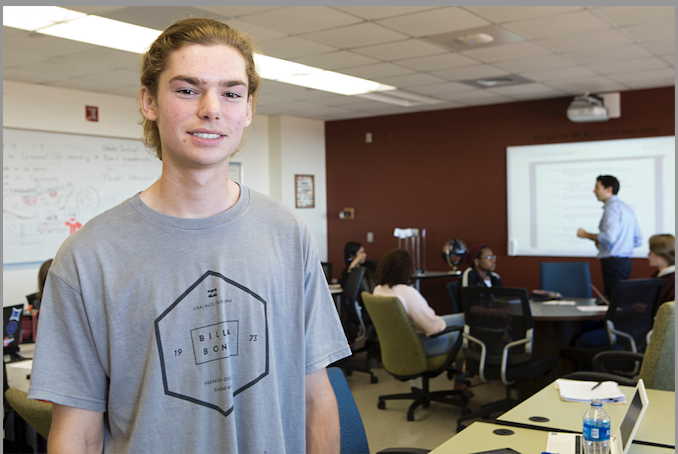 Why Choose Quanta-Honors?
We use laptops and tablets in the classroom, and all course materials are provided electronically at no cost.
You'll get a scholarship from Daytona State equivalent to ten percent of your in-state tuition each semester. To keep it, you just have to maintain a grade point average of 3.2.
We have a dedicated classroom with a student lounge and computers just for your use.
We help you figure out where to transfer for your bachelor's degree and help you decide on a major.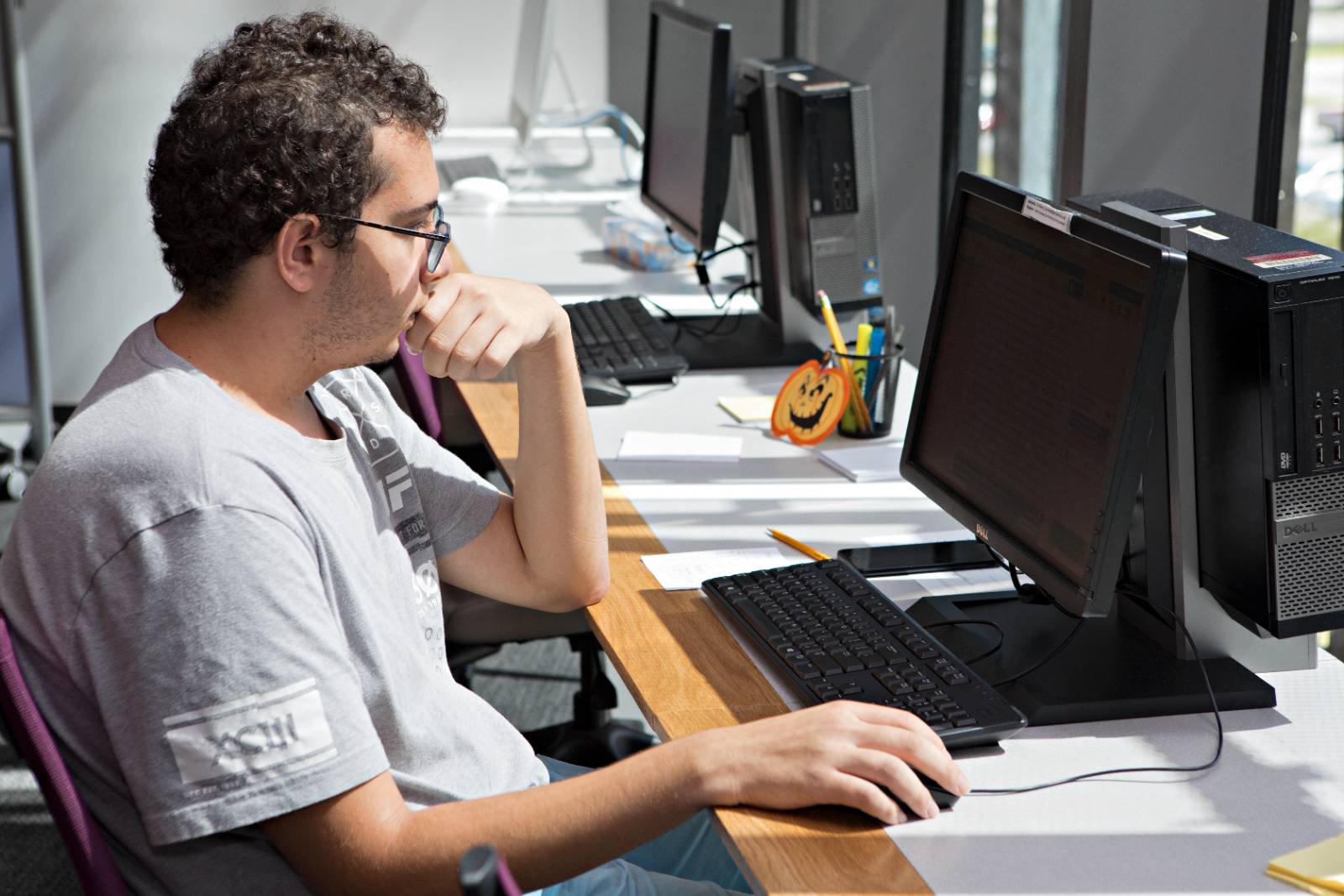 Are you eligible to join?
Quanta-Honors is for any student who wants to be an honors student! Some students join the program having already participated in previous high school or other honors programs; other students are first-timers. We think success comes from hard work and dedication, and we welcome students who are eager to add 'honors' to their accomplishments for the first time. We also welcome students from diverse backgrounds. Non-traditional? Dual-enrolled high school student? Veteran? Parent? Traditional college student? No matter your background, please apply!
Ben Graydon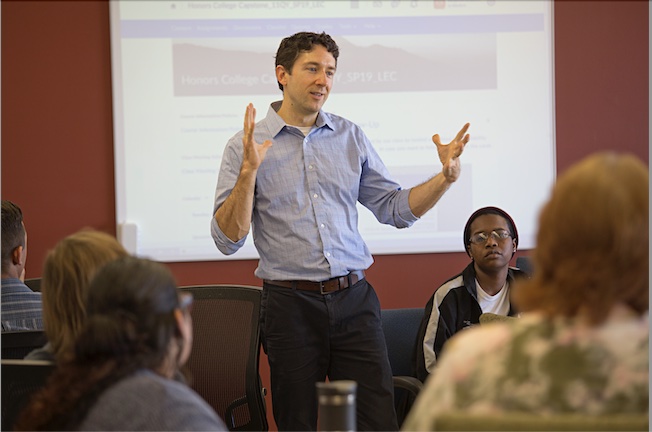 DEPARTMENT CHAIR, PROFESSOR
1200 W. International Speedway Blvd.