Cosmetology & Barbering Salon
DSC offers state-of-the art Cosmetology and Barbering training salons on both the Daytona Beach and Deltona campuses. Open to the public, all work is performed by students under the supervision of a licensed cosmetology instructor.
Services include hair cuts and styling, conditioners and treatments, coloring and hi-lights, facials, make-up, hair removal, and nail services.
---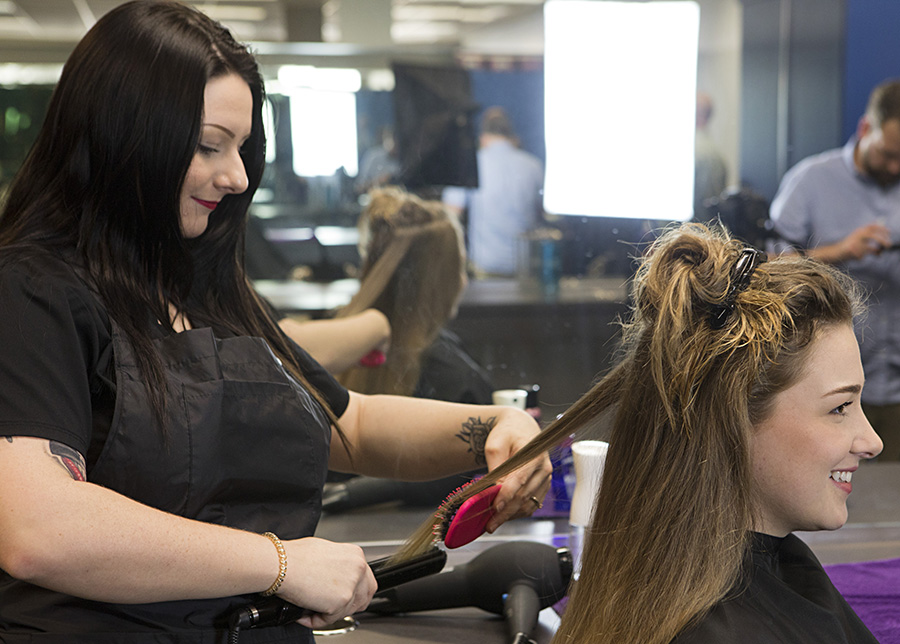 No appointments, Walk-in only.
Pamper yourself! We offer a wide array of services with nominal pricing. Choose from services such as:
Deep conditioning treatment
Scalp treatment
Color services
Foil, cap & partial hi-lights
Texture services (such as perms or straightening)
Facials & microdermabrasion
Make-up
Hair removal
Nail services (such as manicures, pedicures & more)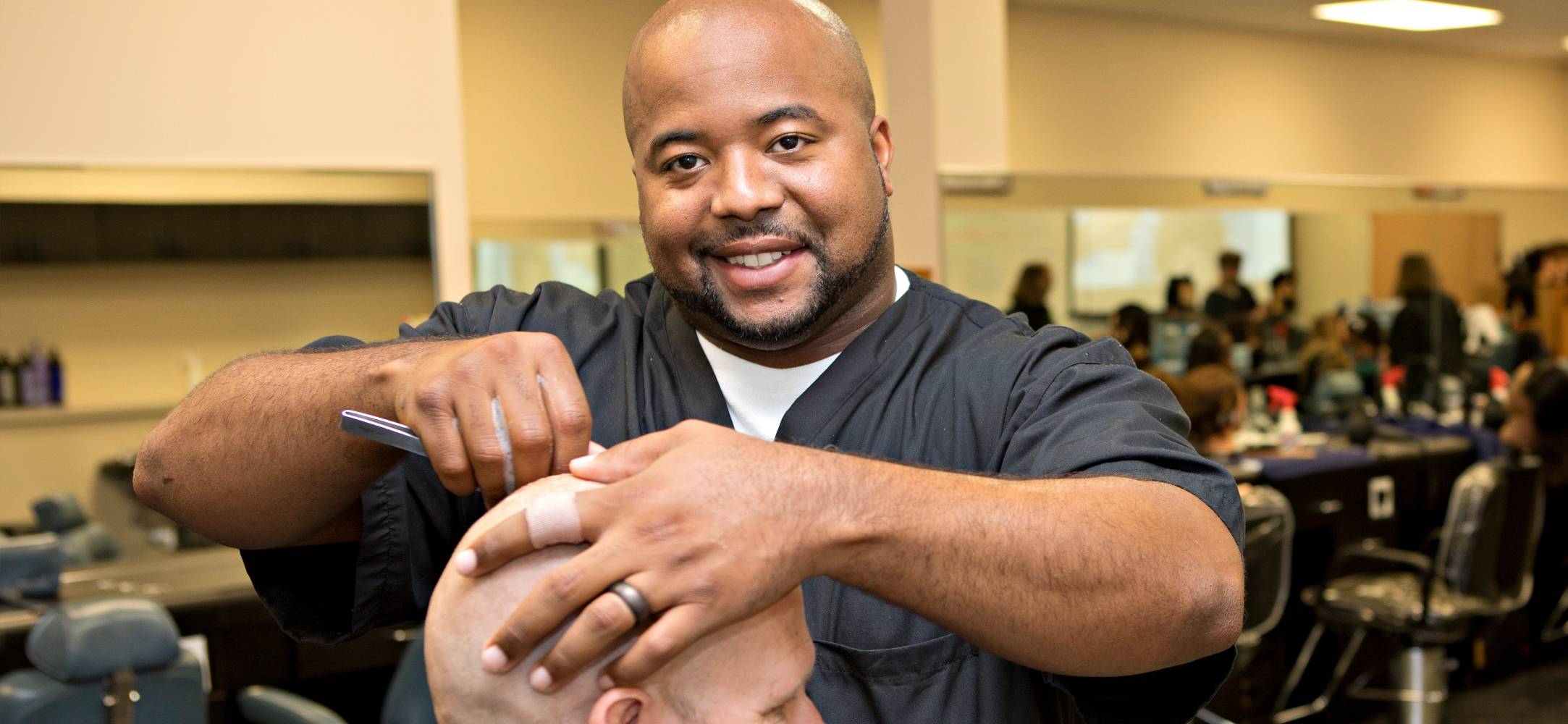 Come in for a new style or just a trim
All the services you expect from a traditional barbershop.
Haircut/clipper cut
Shampoo, blow-dry & style
Specialty style
Beard trim
Hot lather shave
Twists & dreadlocks
And more!
Hours & Locations
Daytona Beach Campus Salon
Cosmetology Services and all Barbering Services located at Daytona Beach Campus
Hours: Mon., Wed., Thurs. - 10 a.m.-1 p.m.
Evening: Mon., Wed., Thurs. - 5:00-8 p.m.
No appointments, walk-in only - call: (386) 506-3319
No chemicals after 11 a.m. or 6 p.m.
Daytona Beach Campus
Cosmetology Hall (CH-510), Room 115
1200 W. Intl. Speedway Blvd.
Daytona Beach, FL 32114
---
Deltona Campus Salon
Cosmetology Services only
Hours: Mon., Wed., Thurs. - 10 a.m.-1 p.m.
No appointments, walk-in only - call: (386) 789-7347
Deltona Campus
Bldg. 103, Room 005
2351 Providence Blvd.
Deltona, FL 32725