Online Success @ Daytona State
Resources for Success
Taking online courses sounds easy, but can sometimes present challenges that aren't typical in a face-to-face setting. Whether you're fully online, partial, or take all your classes in person, the resources on this page will help you succeed.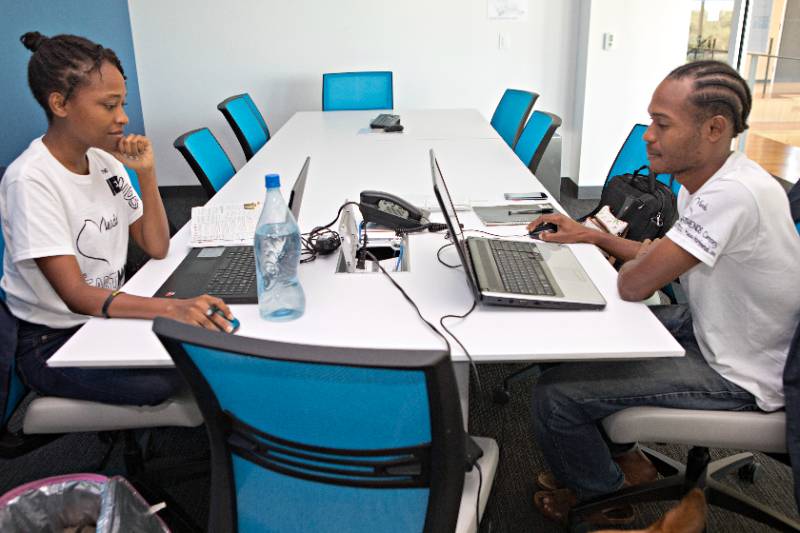 Are you ready for online learning?
Assess your online readiness with the 20-question Online Readiness Survey in your new student's Orientation. This survey assesses factors related to the potential for success in online classes. Survey results provide an Online Readiness score between 0-100 that you're encouraged to share with an Academic Advisor or Online Success Advisor. They will help you evaluate your score and determine your best path for online courses.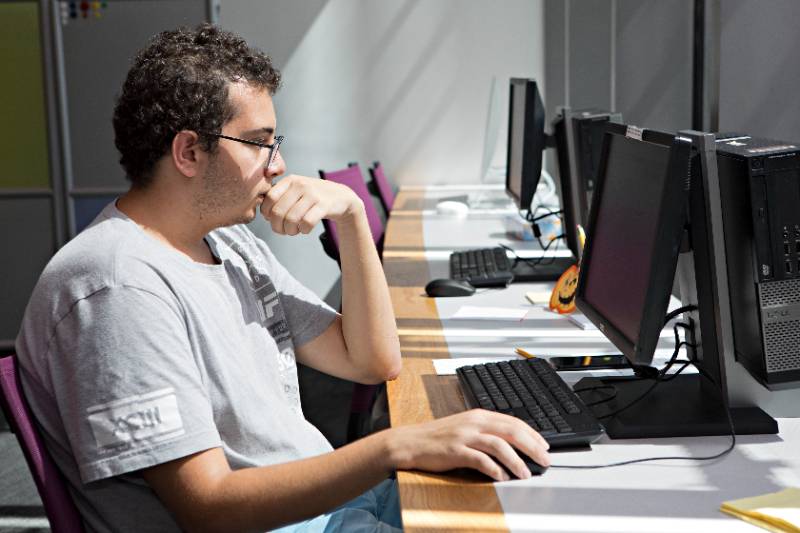 Complete the Online Success Seminar
All students are encouraged to participate in the Online Success Seminar (OSS). The seminar is an excellent support resource if you:
Have never taken an online class before
Are unsure of the potential for success in online classes
Face academic challenges as an online student
Want to maximize the ability to learn in a distance-learning (online) format
by the numbers
82.7%
Students enrolled in at least one distance learning course
50%
Half of all appointments in the Writing Center are virtual
1st
Ranked state college in Florida for online bachelor's degrees by U.S. News and World Report
Frequently Asked Questions
Can I take online classes?

Admitted Daytona State College students are eligible to enroll in online classes. There are situations that may restrict the number of online classes that a student take each semester (e.g., Dual Enrolled students, some military or military dependents, international students, and students with GPA below 2.0).

Not all courses are offered in an online format and there are specific degrees and certificate programs that require students to complete coursework online, including prerequisites.

What can I do to prepare for online classes?
How can I be successful in online classes?

Success in online classes often requires students to be organized, accountable to specific learning objectives, and motivated to learn and problem-solve independently. Successful students account for non-academic priorities such as employment, personal health, and time constraints, that impact classroom performance. Additionally, students who understand their learning style and limitations in the classroom (e.g., reading recall rate) are better prepared to develop strategies for future success.

When should I speak to an Online Success Advisor?

All current and prospective online Daytona State College students are encouraged to schedule an appointment with an Online Success Advisor to:

Discuss your Online Readiness Survey results
Discuss academic programs
Review academic requirements
Course selection advice and enrollment
Develop a Falcon Flight Plan – Course Map
Discuss academic and non-academic strategies for online success
Address transfer and or transition into bachelor's degree programs
Develop an academic recovery plan

Can I take online and in-person classes at the same time?

Yes, students can combine online and face-to-face learning options as available. Students are encouraged to consider your learning style needs specific to the course being considered.

Does my transcript indicate if my course work or degree was completed online?

Student transcripts do not reflect whether a course was completed face-to-face or online; however, the transferability of any course is determined by the receiving institution. Contact the transfer institutions transfer advisor or admissions office for specific policies around online course transferability.
Office of Academic & Career Advising