Stand Out to Employers
The current job market is very competitive. You need to stand out when you apply for a job to get an interview. We can help you build a professional resume and cover letter and help you tailor it to the jobs for which you're applying. We'll show you how to handle common issues like gaps in employment, too few (or too many) years of experience and highlight your strengths.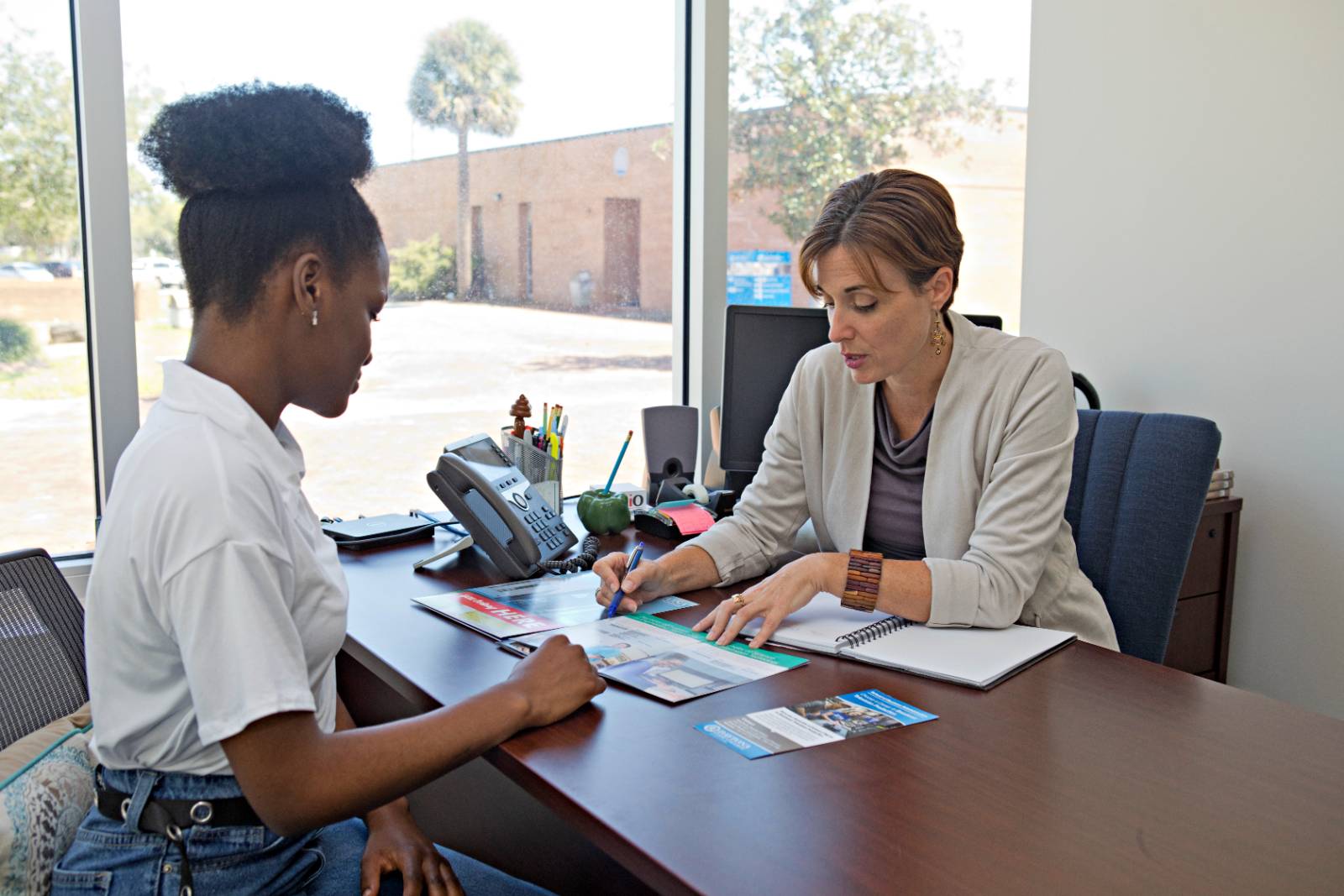 Make Your Application Count
Create a Career Services Online account. Submit your resume and search for jobs.
Email a copy of your resume to Career Services.
Make an appointment with a career advisor.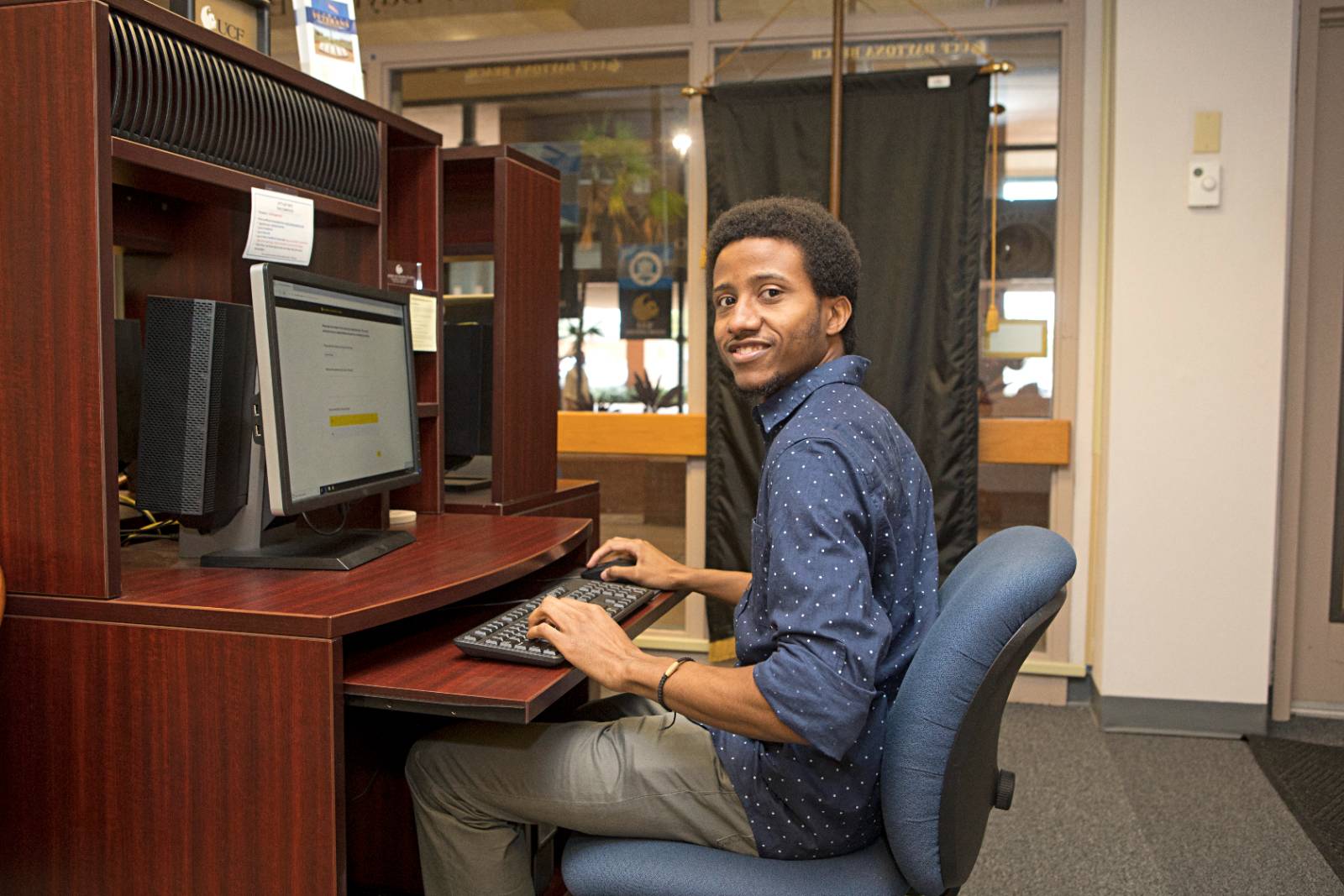 Interview Preparation
Perfect Interview is an interactive, multimedia tool that helps you practice and enhance your job interviewing skills.
Customize your sessions
Get coaching on common, tough questions
Save and review your recorded interview
Email your saved interview for professional critique
Practice and build confidence
Avoid Job Scams: What You Need To Know
Although we strive to review and verify the legitimacy of organizations recruiting students, Daytona State College acts only as an intermediary between employers posting opportunities and candidates searching for opportunities. Daytona State College cannot verify the authenticity or legitimacy of every posted position. The ultimate responsibility for researching a potential employer and opportunity lies with the applicant.
If you suspect a position is fraudulent, please contact Career Services. If you believe you are the victim of fraud resulting from a job listing, please also contact the police.
Red Flags To Wach Out For

Vague and ambiguous job description and/or employer unwilling to share specific details.

Limited information about the company.

Asks for highly personal or financial information.

Requires you to make an upfront payment or "investment."

You are asked to reship packages or make a deposit into a bank account.

The promise of a large salary for very little work.

The employer offers employment without an interview.

Employer responds to you immediately after you apply. This does not include an auto-response email you may receive for submitting your job application.

The employer communicates all info via text, email or mail with no real person to contact.

What To Do

Contact Career Services to see if we are familiar with the company and/or job posting.

Do not give out your personal or financial information if requested.

Do not deposit anything into your bank account unless you have verified the employer.

Google the employer's phone number, fax number and/or email address. If it does not appear connected to an actual business organization, this is a red flag.

Research the company via Google and Social Media – Instagram, Facebook, Twitter, and LinkedIn.

Watch for anonymity. If it is difficult to find an address, actual contact, company name, etc., this is cause to proceed with caution. Fraud postings are illegal, so scammers will try to keep themselves well-hidden.

DO NOT apply if something feels off, it probably is. Trust your gut instincts!

Look at the company's website - does it have an index that tells you what the site is about or does it contain information only about the job you are seeking? Scammers often create quick, basic web pages that seem legitimate at first glance.

Report a Job Scam
Office of Academic & Career Advising
Office Hours
Monday - Friday: 8 a.m. - 5 p.m.
Have you found what you're looking for? If not, here are some more helpful pages: