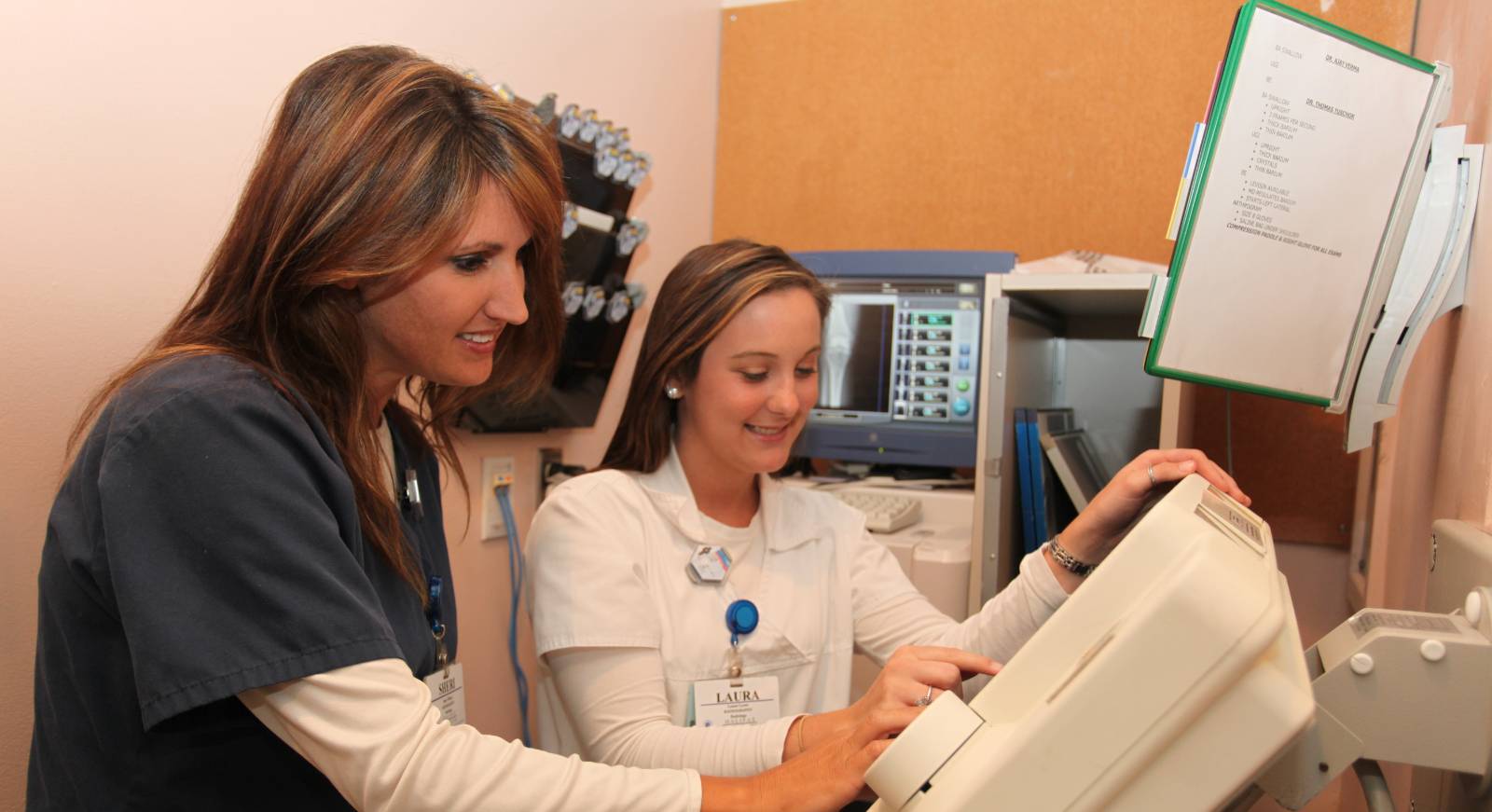 Radiography, A.S. (Limited Access Program)
Who We Are
Daytona State College sponsors a full-time radiography program. Program completion leads to an Associate of Science Degree in Radiography.
Program graduates are eligible for national certification/registration in radiography by the American Registry of Radiologic Technologists and appropriate state licensure. The academic structure of the program cannot accommodate part-time or transfer students.
Full-time program faculty includes an education coordinator, clinical coordinator and adjunct clinical faculty members. Information on due process, program outcomes and student services can be obtained through the Radiography Program office.
What We Do
Registered Technologists in Radiography RT(R) provide health care services by applying x-ray energy to assist in diagnosis and treatment. Radiographers perform radiologic procedures to produce images for interpretation by a physician (radiologist).
Professional judgment and critical thinking skills are exercised in the performance of services while maintaining a demeanor complementary to professional ethics. Radiographers provide appropriate multi-skilled patient care and are required to remain abreast of new technologies by participating in continuing education programs.
Launch your path with a Radiography degree
Articulation
Daytona State College has articluation agreements with a number of other Florida institutions.
University of Central Florida
Stetson University
University of Florida College of Agricultural & Life Sciences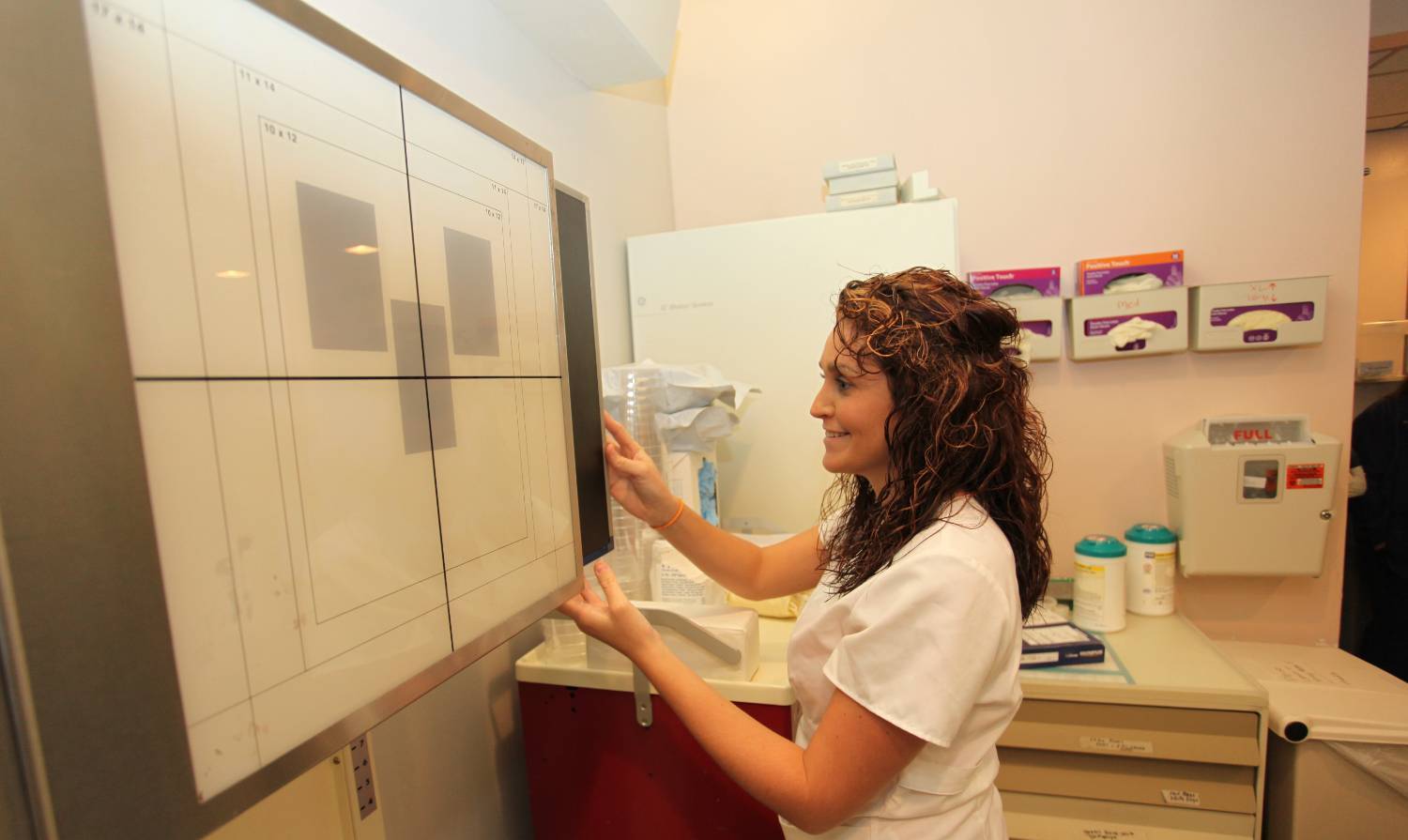 Additional Information about the Radiography Degree
Accreditation
The Radiography Program at Daytona State College is accredited by the Joint Review Committee on Education in Radiologic Technology (JRCERT), 20 N. Wacker Dr., Suite 2850, Chicago, IL 60606-3182. Phone: 312.704.5300 Fax: 312.704.5304 and Website: Joint Review Committee, mail@jrcert.org and www.jrcert.org. The program was evaluated according to the Standards for an Accredited Educational Program in Radiography (2014). The JRCERT awarded eight years of accreditation effective from May 2017. The next site visit is tentatively scheduled for the Second Quarter of 2025.
During the educational process, student radiographers are exempt from Florida Licensure Statute-Chapter 468.
Daytona State College is accredited by the Southern Association of Colleges and Schools Commission on Colleges (SACSCOC) to award associates and bachelor's degrees. Questions about the accreditation of Daytona State College may be directed in writing to the Southern Association of Colleges and Schools Commission on Colleges at 1866 Southern Lane, Decatur, GA 30033-4097, by calling (404) 679-4500, or by using information available on SACSCOC's website (www.sacscoc.org).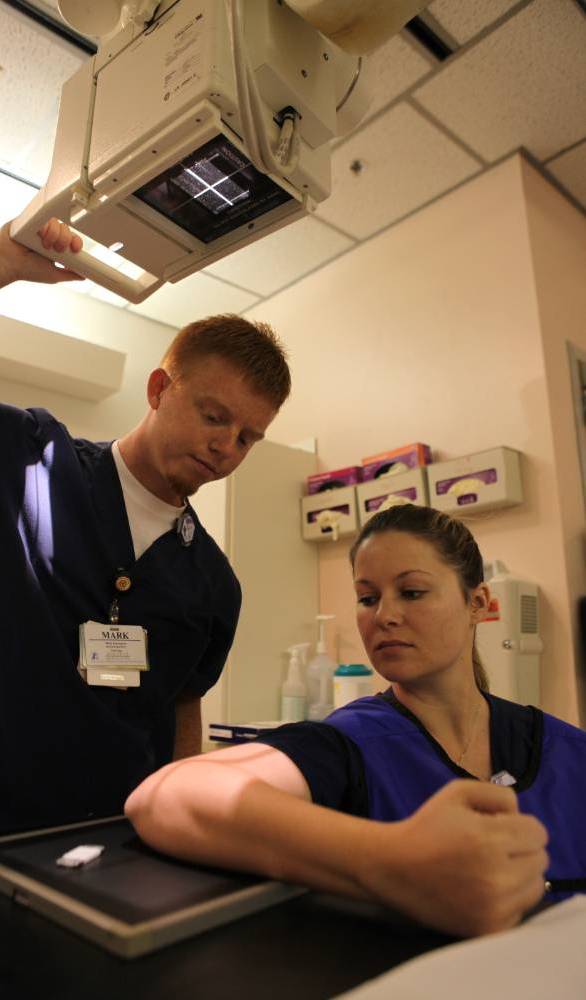 Key Dates
January 31
Deadline to apply - applications are accepted all year
Early March
Applicant interviews
May, Summer A-term
Classes start