Halifax Health Education to Employment Scholarship
The Daytona State College (DSC) Foundation and Halifax Health are pleased to offer a unique scholarship opportunity to our students called the Halifax Health Education to Employment Scholarship.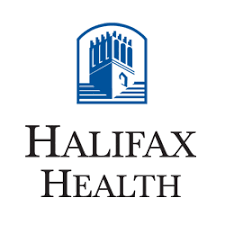 Halifax Health and the DSC Foundation will provide scholarships to students who are majoring in eligible allied health fields or who are taking prerequisites for limited access allied health fields. The amounts of the scholarships will vary. Students taking prerequisites will receive a scholarship for tuition and fees. Students in the actual allied health majors will receive a scholarship for tuition, fees, and books.
After completing the program at DSC, students will work at Halifax Health or a Halifax Health Affiliate for a minimum of 3 years. Eligibility to continue in the program will be evaluated each semester until program completion.
Eligible majors are listed below. Information about admission and program requirements for these majors can be found by clicking each field's link. Students selected for this program may be able to receive scholarship funding while taking prerequisite courses and awaiting admission to a limited access program.
Scholarship Information
Scholarships Requirements, Application and Approval Process and Continuing Eligibility
Scholarship Requirements

Enrolled in an eligible major or taking prerequisite classes toward that major while awaiting access to a limited access program.
Students in an A.S. Certificate, A.S. or B.S.N. program must be enrolled at DSC for at least 6 credit hours per semester. Students taking prerequisites or vocational certificates are not subject to this minimum.

Applicant's GPA must comply with the program-specific requirements.

Be a resident of Volusia, Flagler, or Brevard Counties.
Willing to enter into a separate agreement with Halifax Health or a Halifax Health affiliate regarding future employment.
Follow the application and approval process.

Scholarship Application and Approval Process
Continuing Eligibility Requirements

Continuing Eligibility Requirements

Scholarship recipients must successfully complete all courses attempted and continue to meet initial eligibility requirements.
Scholarship recipients must meet with an Academic Advisor each semester to ensure they are registered for the correct courses. Students awaiting access to a limited access program will discuss that program's admission requirements.
Scholarship recipients may be asked to meet with a Halifax Health representative each semester to update agreements and other paperwork.

For additional information about this program, please contact Admissions at Admissions@DaytonaState.edu or call 386-506-3642.