TRiO Talent Search: Grades 6-12
Who We Are
TRiO Talent Search (TS) is a Department of Education grant-funded program committed to assisting low-income, first-generation middle and high school students in Flagler County students from underrepresented backgrounds who have the potential to succeed in college. We provide academic, career, and financial counseling to 500 students each year, and facilitate a successful transition into a post-secondary institution.
Who is Eligible?

Attend a designated Flagler County school (see below)
Between 6th

– 12th

grade
Demonstrate financial need according to federal income guidelines
Be a first-generation college-bound student (neither parent/legal guardian has obtained a four-year degree)
Have a minimum 2.5 GPA
Re-entry students (a student that has dropped out of grades 6-12 and can complete post-secondary education)
U.S. citizens or permanent residents

Target Schools

Flagler Palm Coast High School
Buddy Taylor Middle School
Bunnell Elementary School (6th grade only)
Rymfire Elementary School (6th grade only)
Wadsworth Elementary School (6th grade only)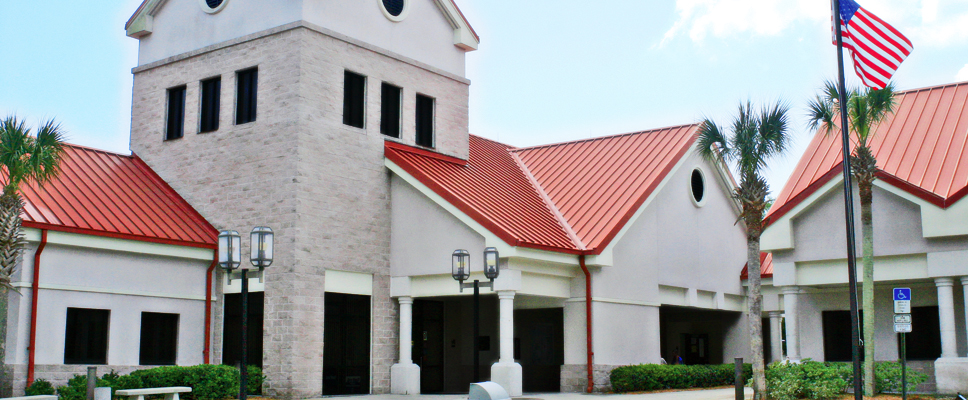 Family Info Night
Monday, May 9, 2022: 6-7 p.m.
Save the date! Your TRiO Student & Family are invited to our very first Family Info Night. Learn about our resources, upcoming field trips, college tours, and the fun that we have planned for the summer! There will be pizza and drinks for the entire family.
UNF Campus Tour
May 23, 2022
Registration should not be completed until the TRiO Coordinator has informed the student of approval for the trip.
The registration form must completed prior to the tour date. Be sure to complete the Student Information, Contact Information, Academic Interest, and School Information sections!
Contacts
Virtual Office Hours for Students
Make a virtual appointment with a TRiO Educational Services Coordinator to discuss questions, concerns, tutoring services, or review topics discussed in the TRiO class. Virtual sessions can also be used to fulfill the monthly meeting requirement with a coordinator when you cannot make an in-person meeting.