News Journal Center Events
News-Journal Center Events
Ticket Prices
Adult (13 & up): $10.00
Child (12 & under): $5.00
DSC Students, Faculty & Staff: Free with College ID
Due to Covid-19 all performances, dates, and times are subject to change/cancellation.
DSC Student Art Competition
DSC Studio Arts hosts a juried student competition exhibited in the Fine Art Gallery of the News Journal Center. The competition is open to studio art students enrolled in Fall and Spring studio courses. This exhibition seeks to give students the exposure of real-life art processes, foster productive studio practices, and the opportunity to win a scholarship.
April 5 - April 30
Opening Reception
Thursday, Apr. 21, 5:30 p.m.
Fine Arts Gallery
FREE - no tickets required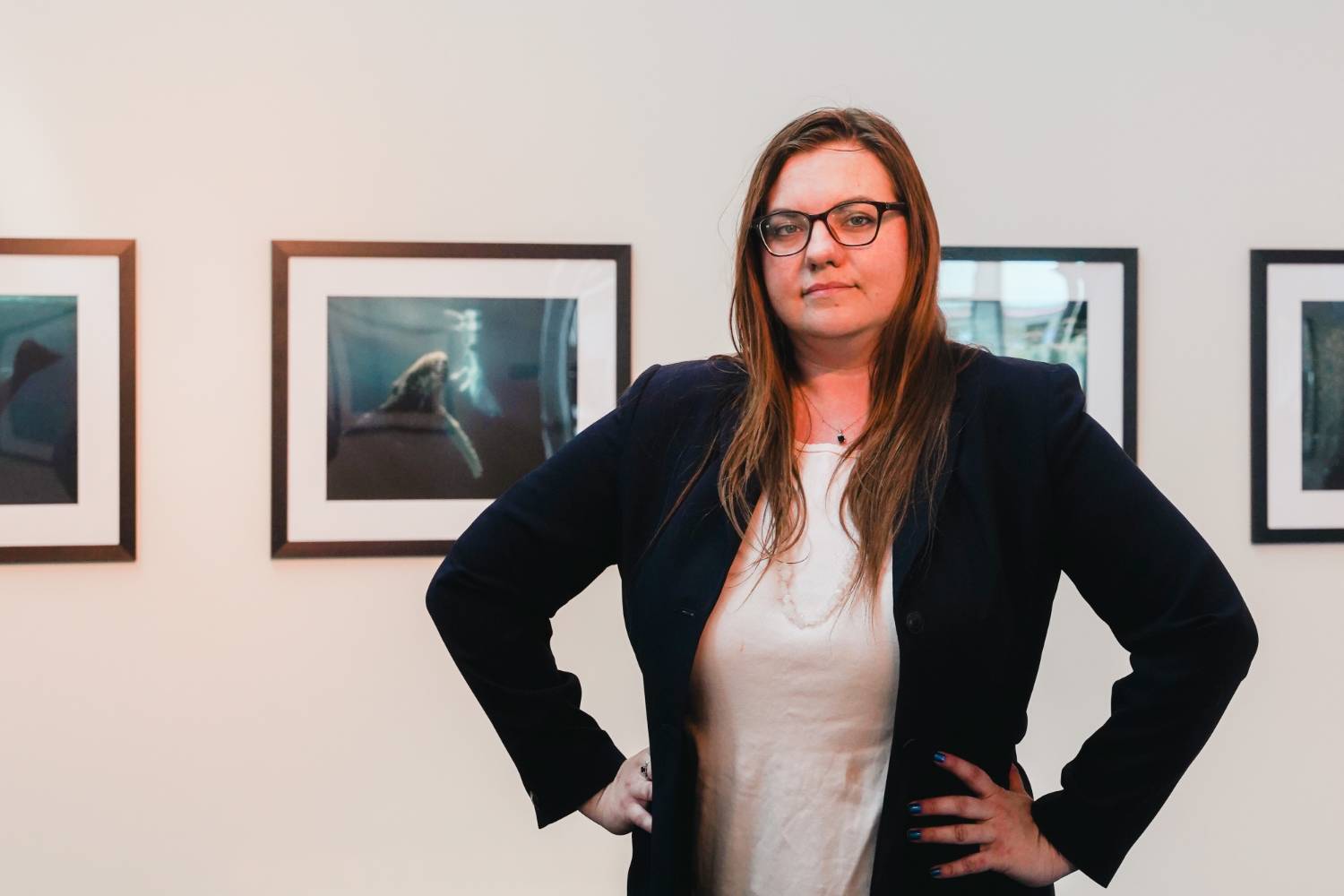 The Gary R. Libby Gallery
Hidden Depths: A Student Exhibition
Permanent Exhibit
Hidden Depths is curated by students in the Southeast Center of Photographic Studies at Daytona State College. It is the second annual exhibit at the Gary R. Libby Gallery in the News-Journal Center. Libby's philanthropic pursuits at the NJC focus on providing opportunities for students to work alongside professionals from the museum and photography fields, and to engage these fields through the curation and installation of a photography exhibition.
Libby also generously supports DSC photography students through the Gary R. Libby Curatorship, a scholarship through the Daytona State College Foundation.
Photo: Grace Fillak
Acting Improv Performance
Friday, April 22 & 29, 7:30 p.m.
Davidson Theater
FREE - no tickets required
That Kindness
Based on frank, heartfelt interviews with health care
workers on the front lines during COVID-19, this staged
reading brings nurses voices to the forefront: Stories of
sacrifice, salvation, fury, frustration and kindness.
All proceeds benefit the Volusia Rape Crisis Center.
May 7, 7:00 p.m.
Gillespy Theater
FREE - no tickets required
DSC Dance Concert
Tuesday, April 26, 6:30 p.m.
Davidson Theater
FREE - no tickets required
DSC Choral Concert
The Spring Choral Concert will feature performances by the 35-voice DSC Singers and the select DSC vocal jazz ensemble Shades of Blue. The DSC Singers will focus on larger works, including Missa Festiva by John Leavitt and a choral celebration honoring Broadway composer Stephen Sondheim. Shades of Blue will add several jazz and contemporary selections to complete the program.
Wednesday, April 27, 7:30 p.m.
Davidson Theater
Music Production Technology Rocks!
The "Music Production Rocks" event is a musical showcase featuring students in the Music Production Technology program. Students in the program are required to demonstrate an understanding of basic principles of music and participate in a musical ensemble for 2 semesters. Twice each semester the students perform in front of a live audience. There will be 3 bands performing. The songs are chosen by each group. All the technical support (sound, lights, staging) is provided by students in the program. The show is produced entirely by MPT students by either performing in the bands or providing technical support or both.
Thursday, April 28, 5:30 p.m.
Gillespy Theater
FREE - no tickets required
Always Stay Connected
Box Office Information
Contact Us
221 N. Beach Street
Daytona Beach, FL 32114
BoxOffice@DaytonaState.edu
(386) 226-1888
Box Office Hours
Wednesday - Friday: 11 a.m. - 4 p.m.