TRiO Student Support Services
About Us
TRiO Student Support Services (SSS) is a Department of Education grant-funded program committed to increasing the retention, graduation, and transfer rates of its participants. Student scholars in our program are provided with comprehensive support services designed to help them succeed – free of charge! From one-on-one tutoring to exceptional advising support to grant aid, we offer a variety of opportunities to help our student scholars achieve their academic, career, and personal goals.
Are you a current active TRiO student?
Get the support you need with TRiO.
Tutoring on a one-on-one basis
Academic coaching and mentoring
Course selection advice and assistance
Financial literacy
Transfer advising and 4-year college campus tours
Cultural enrichment trips
Who is eligible?
You must be a U.S. citizen or Permanent Resident, have a 2.5 GPA or higher, plan to earn a bachelor's degree, and meet at least one of the following requirements:
Demonstrate financial need.

If you are a Pell Grant recipient, then you are probably eligible
Be a first-generation college student.

Neither one of your parents/guardians has a 4-year degree
Have a documented physical or learning disability.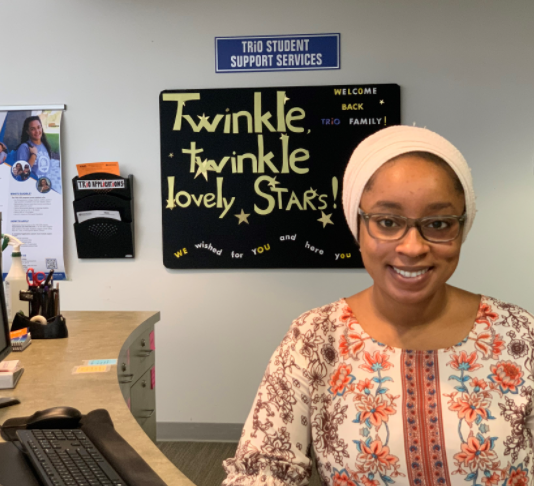 by the numbers
210
Students served with TRiO each year.
$51,480
Money awarded each year in grant aid to eligible TRiO scholars.
90%
TRiO scholars who continue at DSC after their first year, compared to 53% of non-TRiO students.
TRiO Student Support Services Office
Office Hours
Monday - Friday: 8 a.m. - 5 p.m.